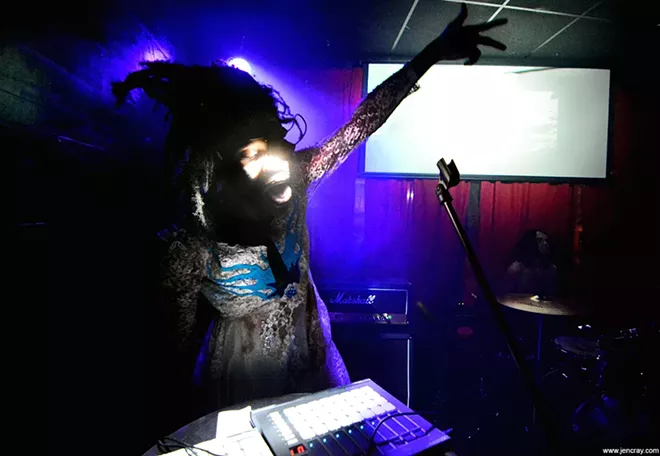 Photo by Jen Cray for Orlando Weekly
H09099 (New Jersey) took local concertgoers by surprise last summer with an incendiary live performance that TLU's Bao Le-Huu characterized as "pure detonation."
So of course when a return engagement was announced there was a fair amount of anticipation. However, the band kept fans in suspense with a Facebook event page with no location, just a deadpan note to
"Ask A Punk."
All punks have apparently been queried, because word is out that tonight's show will be in an
apparently new venue dubbed Blackstar
that is in the old
Hoops space on Amelia
.
Ho99o9 play the newly minted Blackstar
(gutsy
naming gambit
there) tonight at 8 p.m.with Injury Reserve and J.A.S.O.N. Tickets are $10.