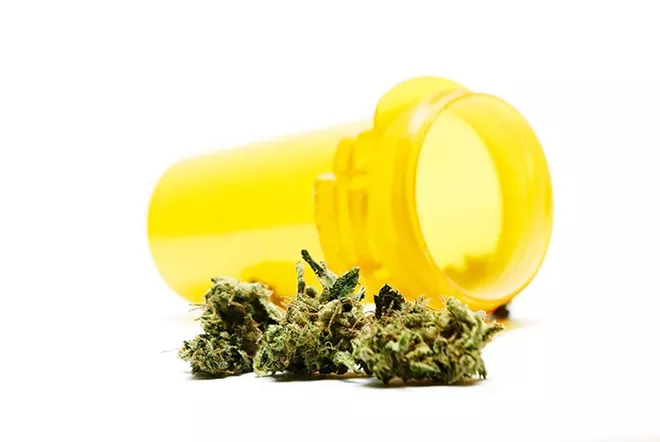 The Villages, a retiree-packed community in Sumter County with an average age of 55, just opened its first medical marijuana dispensary.
Trulieve
opened their doors today 13940 U.S. Highway 441, in the Oakland Hills Professional Center. The company has 12 other locations in Florida.
This is the third dispensary to open in Central Florida in the past few weeks.
The company offers a variety of low-THC and high-THC products in non-smokable form like capsules or vaporizers.
Sorry, no dime bags.