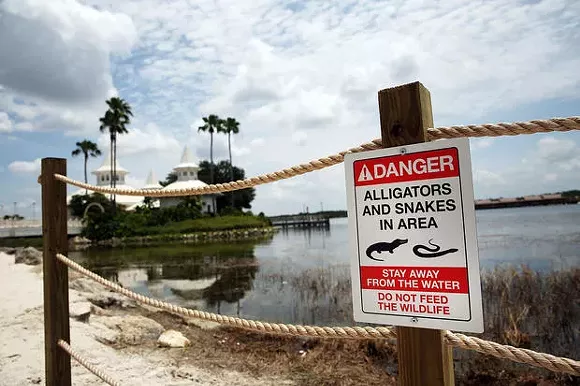 In honor of Lane Thomas Graves, the 2-year-old boy killed by an alligator last year while visiting Disney's Grand Floridian Resort and Spa, the company says they plan to build a sculpture of a lighthouse.
The incident happened one year ago today.
The lighthouse, which is the symbol of the Lane Thomas Foundation, will be built at a undisclosed location, reports the
Orlando Sentinel.
Mark and Melissa Graves started the foundation to honor their son. As they said in a
statement
in 2016, "It is our hope to be able to share with others the unimaginable love Lane etched in our hearts."
Since the tragic accident, Disney has installed a boulder wall between guest areas and the edge of the Seven Seas Lagoon, in addition to adding signs warning of reptiles.