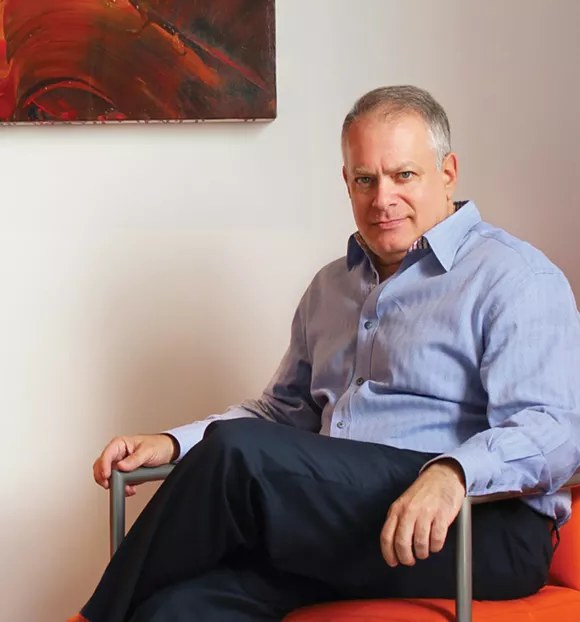 Florida Democratic Party Chairman Stephen Bittel appeared set to keep his position, at least for the moment, after meeting Tuesday with African-American state lawmakers angered by comments Bittel made at the party's annual fundraising dinner Saturday.
Bittel met with Senate Minority Leader Oscar Braynon, D-Miami Gardens, and Rep. Kionne McGhee, a Miami Democrat set to take over as leader of the party's House caucus after the 2018 elections. The two had been harshly critical of remarks Bittel reportedly made comparing African-American lawmakers to children after they and others complained about his decision to scrap a portion of the fundraising dinner's program that would have featured Democratic legislators.
In a statement issued after Tuesday's meeting, Bittel gave no indications that he intended to step down, despite speculation that he might do so if asked by Braynon or McGhee. He apologized over the weekend.
"Our meeting was productive and we are moving forward together to secure victory in 2018," he said. "Together we are focused on electing Democrats who will stand up for working families and bring change and economic progress to Florida."
A spokesman for McGhee said he was talking to House members after meeting with Bittel.
"We agree with Chair Bittel the conversation today was productive, and we are now on better footing to marshal our resources for what matters most: Taking advantage of the historical electoral opportunities the 2018 cycle presents," Ryan Ray, communications director for the House Democrats' campaign arm, said in a text.
Braynon did not respond to a request for comment.
The uproar over Bittel's comments marred what otherwise was supposed to be one of the party's best nights. The Democratic Party said it raised more than $1 million at the dinner from about 1,300 people who attended. Former Vice President Joe Biden was the keynote speaker.
The party has also been trying to mend rifts left over from the 2016 campaign and from the election of Bittel in January as chairman. Among others, Bittel defeated former Sen. Dwight Bullard, who is African-American.
Two of the party's declared candidates for governor called for unity Tuesday.
Former Democratic Congresswoman Gwen Graham said she was disappointed by the incident, and suggested it backed up her comments at a forum Saturday that "we need more love —- and that includes more respect for all of our fellow Democrats."
"I have spoken with legislative leaders and with the chairman," Graham said in a statement issued by her campaign. "I believe he understands the weight of his actions and regrets them. There's no place for disrespect in our party."
Tallahassee Mayor Andrew Gillum, who is African-American, called Bittel's remarks "a bad choice of words" in a statement issued shortly before Bittel, Braynon and McGhee met.
"I'm hopeful for today's meeting between the leadership so that collectively we can focus on the agenda of defending public education, protecting and expanding health care, and finally rebuilding our economy so that it works better for more Floridians," he said.
The campaign of a third declared candidate, Winter Park businessman Chris King, didn't respond to a request for comment.
Despite the uproar, Democratic legislators were, in a way, recognized at the dinner Saturday night in Hollywood. The party played a video following Biden's remarks that highlighted the efforts of House and Senate Democrats, including clips of some of their floor speeches in recent years. But by that time, audience members were already beginning to filter out of the room.