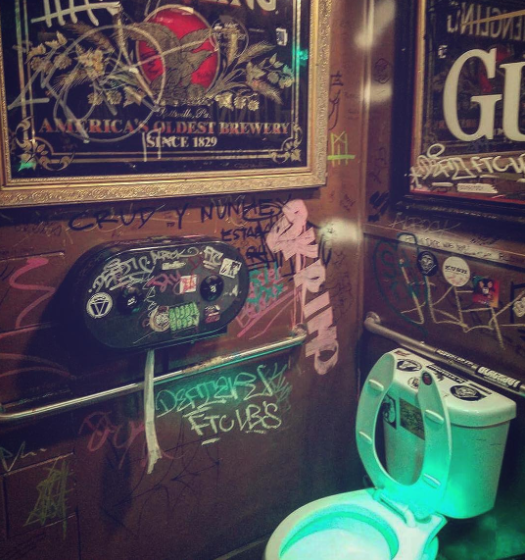 Local toilets, in all their myriad colors, cleanliness, and flushing apparatuses, are getting recognition for the roles they play in Orlando establishments on a new Instagram account, according to the
Bungalower
.
And maybe they should, since a visit to an unclean or cramped bathroom can ruin an otherwise enjoyable night out.
With the tagline "unlimited, unmasked, unashamed,"
Toilets of Orlando
, has documented 13 local toilets since May 18 and boasts 124 followers. Toilets receive a 1-10 rating based on criteria like toilet model, wall colors, and any graffiti or helpful notes, with points deducted for overly forceful automatic flushing.
While some may disagree with the rankings, the account offers an entertaining way to see a different side of Orlando. Will's Pub toilet gets a 10/10 for the unique graffiti and lighting.
Got a toilet that deserves recognition? Email submissions to toiletsoforlando@gmail.com.