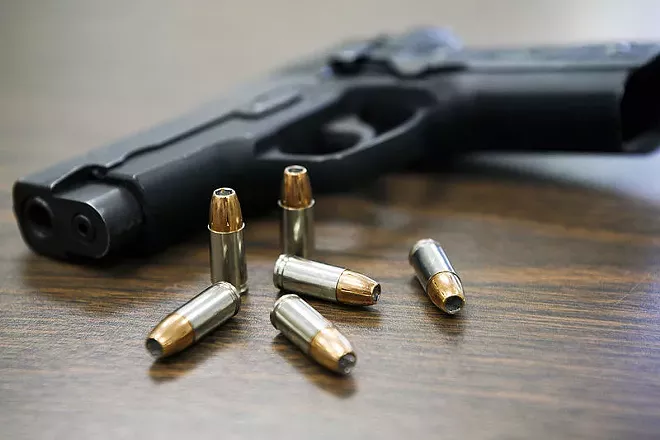 The Orlando International Airport will probably surpass last year's record of 86 guns confiscated by TSA agents.
As of today, TSA officials have stopped 41 guns from going through security at OIA, said TSA's Federal Security Director Jerry Henderson to
Fox 35
.
"With 41 guns stopped year-to-date, the number of passengers bringing guns to the checkpoints at Orlando International is on track to beat last year's total of 86," said Henderson.
It's important to note that guns are allowed to be checked at the airport, as long as they're in a hard-sided, locked case, and they're declared at check-in.
If that seems too complicated, just leave your guns at home.