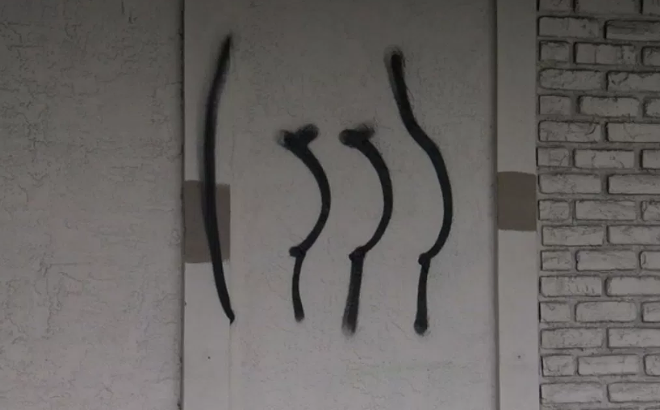 An image showing an unholy union of three butt cheeks is currently popping up all over St. Petersburg, Florida, and local authorities are not pleased.
According to
WFLA
, the triple-butt graffiti has appeared in at least 20 locations over the last several months. "The bottom line is whoever is doing this is destroying property," said St. Petersburg Assistant Police Chief Jim Previterra to the station. "They are marking up the beautiful downtown area of St. Petersburg."
So far, authorities have no leads, but stress that this artist, a Salvador Dali of surrealist ass, will eventually be caught. "In the end, everyone gets their day," said Previterra to WFLA.