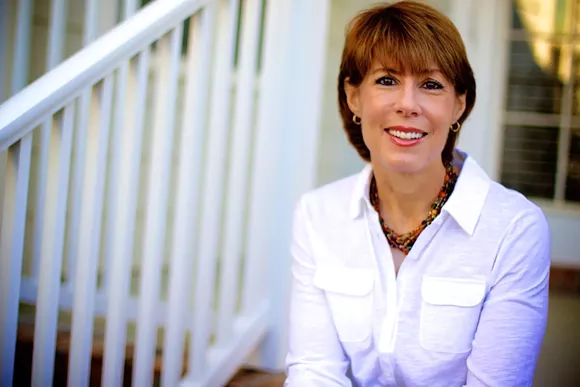 Photo via Gwen Graham/Facebook
Florida Democratic gubernatorial candidate Gwen Graham blasted leading Republican candidate Adam Putnam today for his ties to Donald Trump, whose proposed trade tariffs could very well cripple our state's citrus industry.
A little background:
The European Union recently expressed interest in banning U.S. orange juice imports
if President Trump follows through with his proposed tariffs on foreign steel. This, of course, could have major effects on one of Florida's biggest industries.
"Orange juice is a lifeblood of our state. It is absolutely vital to Florida's agriculture industry and our state's economy. Adam Putnam needs to put Florida first, pick up the phone, call his friend Donald Trump and defend our state's jobs," said Graham in a
statement
. "Florida agriculture is a $100 billion industry that supports more than 2 million jobs. It's unconscionable for our state's agriculture commissioner to stay silent and play politics with people's lives instead of calling out the president."
Graham, who served on the House Agriculture Committee in Congress, also added, "The United States must protect steelworkers and laborers across the country from Chinese dumping and unfair trade abuses — but the president's plan hurts our allies more than China. He needs to go back to the negotiating table and work with — not against — our partners to create American jobs."
According to the
2015 Fresh From Florida International Report
, orange juice made up 11.1% of of all Florida agricultural exports and equated to over 88% of all orange juice exported from the United States in 2014.