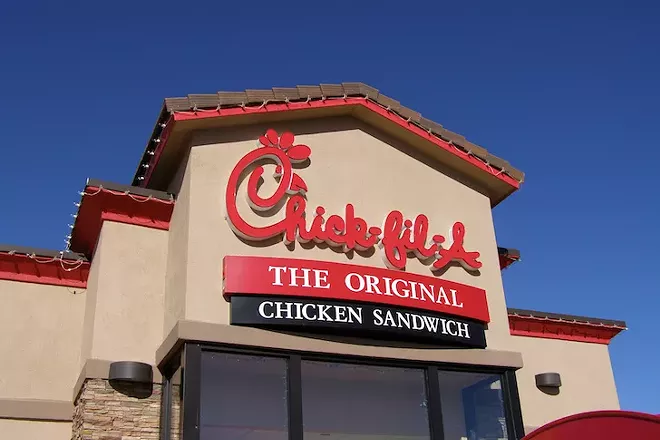 Photo via stockmonkeys.com
Chick-fil-A
is giving you the chance to "eat more chikin" — for free.
Tuesday, July 11, is
Cow Appreciation Day
, which means that if you show up to any Chick-fil-A restaurant dressed as a cow, you'll score a free entree. You can go all out and throw on a full cow costume if you want, but the company says any type of cow apparel will do.
The promotion runs until 7 p.m.
Chick-fil-A ran into controversy in 2011 when CEO Dan Cathy said his company was "guilty as charged" for supporting anti-LGBT groups. The company's
most recent IRS filings show that they are still bankrolling these organizations.