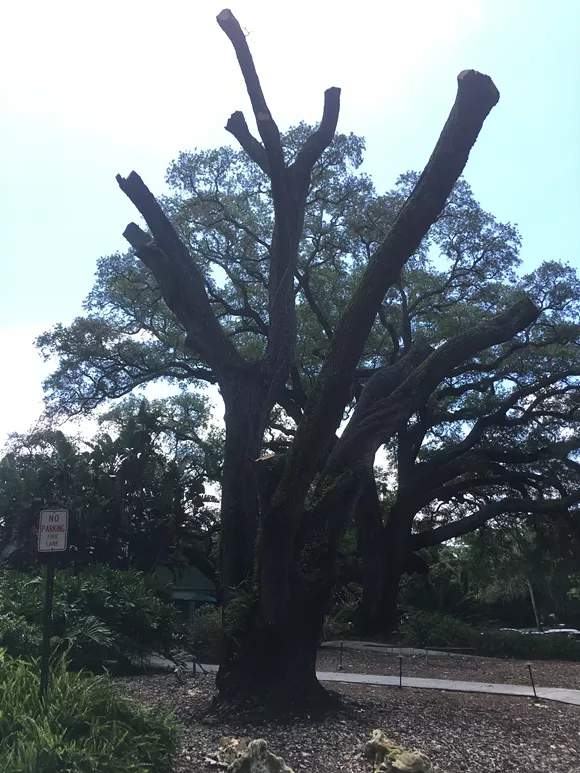 One of the Enzian Theater's iconic Southern live oak trees has died, and the majority of its branches have now been cut down.
Though the vigorous efforts to save the tree have fallen short, the theater is contemplating a plan to preserve the remains. The Enzian would not elaborate on those plans but advised patrons and arborists to stay tuned for further news.
Removing the remains of the tree could potentially provide room for additional parking spaces, but the theater has given no indication it is contemplating that plan.
The property's two largest live oak trees are still intact, in front of the theater.