This year's Epcot International Food & Wine Festival (Aug. 31 through Nov. 13) coincides with the 35th anniversary of Epcot itself. which, for all you food freaks out there, means more festival days (a record 75) and more wee food to ingest.
India, Spain and Thailand return to the global marketplace, along with some new ones — Active Eats (a nebulous assemblage of "action-packed offerings"), the Almond Orchard (desserts and beverages made with Blue Diamond Almond Breeze almond milk), Coastal Eats (seafood), Flavors From Fire (spicy fare) and Light Lab (bubbly drafts and spirited concoctions).
We got an early look at some of the solid comestibles, liquid potables and gaseous nutriments that'll be offered this year. Take a look: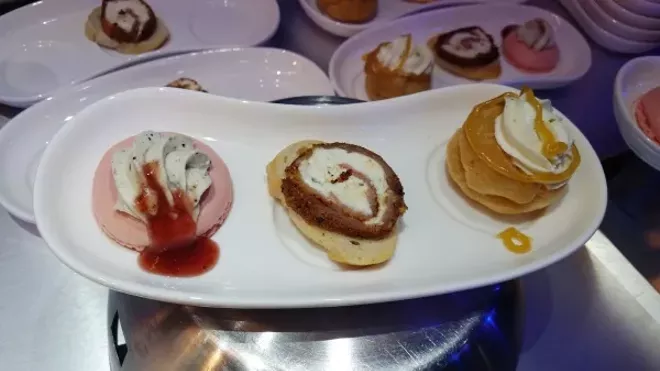 Boursin cheese trio: Profiterole topped with Boursin Garlic and Fine Herbs Cheese and orange-apricot jam; smoked salmon pinwheel with Boursin Shallot and Chive Cheese and Everything Seasoning; strawberry macaron with Boursin Pepper Cheese (The Cheese Studio)
Smoked corned beef with warm crispy potatoes, pickled onions, and blonde ale beer fondue featuring BelGioioso Romano and America Grana cheeses (Flavors from Fire)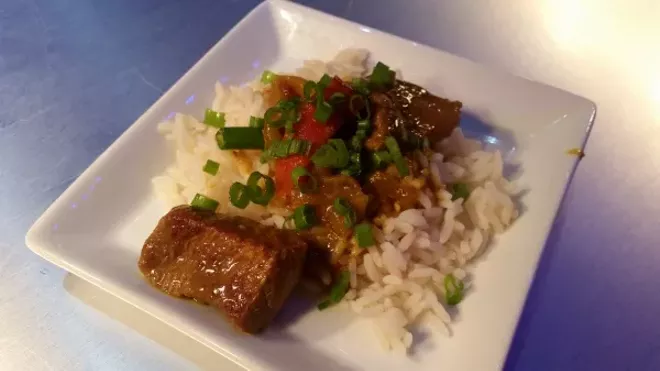 Red hot spicy Thai curry beef with steamed rice (Thailand)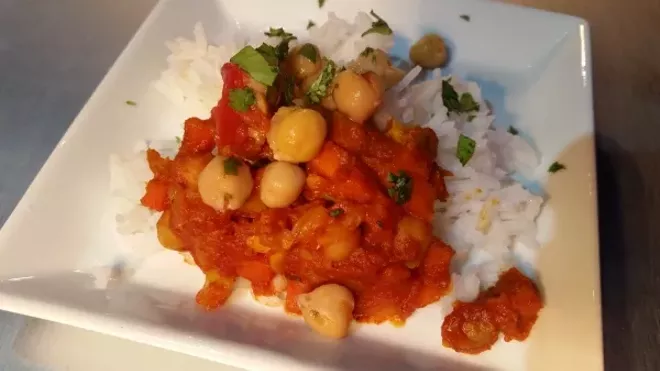 Madras red curry with roasted cauliflower, baby carrots, chickpeas, and basmati rice (India)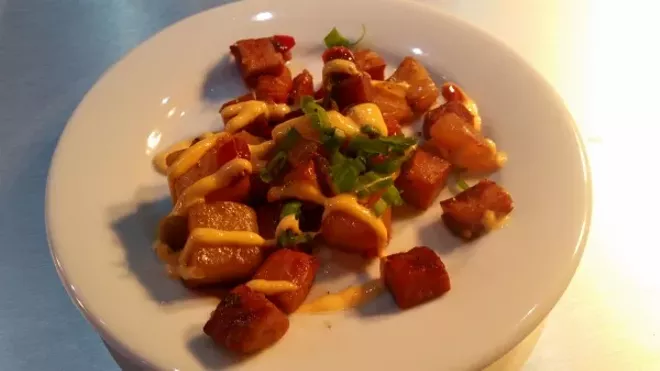 Teriyaki-glazed SPAM hash with potatoes, peppers, onions, and spicy mayo (Hawaii)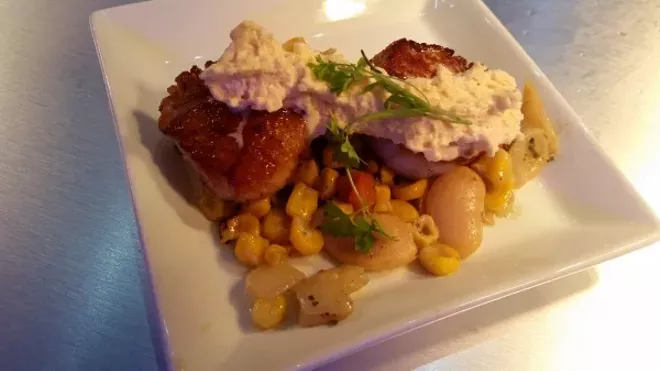 Seared scallops with roasted corn, butterbean succotash, and chili-chipotle butter sauce (Coastal Eats)
Wines from India: Chenin Blanc and Shiraz (India)
Wines from Spain: Monastrell and Godello (Spain)
Sweet olive oil cake with powdered sugar and lemon curd (Spain)
Sweet avocado crema with strawberries, yellow cake, and tortilla streusel (Active Eats)
T=CC2: Vanilla tonic water, cotton candy, simple syrup (Light Lab)
For more, visit the
Epcot International Food & Wine Festival
website.