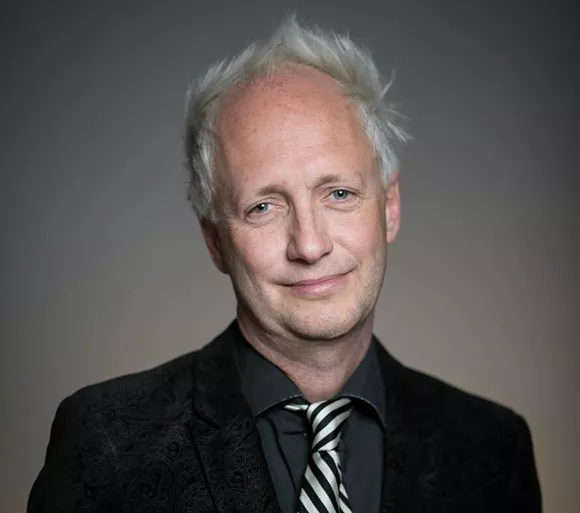 UPDATE: A statement from Watermark has been appended to the end of this post.
Billy Manes, a longtime columnist and news writer for
Orlando Weekly
, announced that he is no longer employed by
Watermark.
Manes made the announcement on his personal
Facebook
page last Sunday, July 16.
"I was effectively let go on Friday and it wasn't easy and it wasn't psychologically easy. I wanted to give Watermark the chance to break the news. Not sure why, but it was fair enough. Best to the future editor and please keep up up the work. I'll figure something new. I always do."
Manes left
Orlando Weekly
in 2015 to become editor-in-chief of
Watermark
. One of the first major issues he covered for Watermark was the Supreme Court's 2015 ruling making marriage equality the law of the land. Later, he guided that publication through the turbulent period immediately following the Pulse shootings and the yearlong aftermath, becoming an Orlando voice on the national stage with appearances on NPR and MSNBC.
While at
Orlando Weekly
, Manes produced hundreds of columns and stories. His prescient
B-List
column took on minor celebrities in a way now universal throughout the web and on most E! and Bravo shows; it segued into the nightlife column
Blister
, which in turn gave way to his cutting front-of-the-book local political column
Happytown
. Two of the searing cover stories (among so many) that he produced are, in his imitable style, very personal ones: "
Mantrimony
," his 2007 take on assembling all the legal paperwork that would add up to a marriage for himself and his partner Alan in Florida pre-
Obergefell
, and "
Til death do us part
," in which he detailed Alan's suicide and the ways in which the lack of marriage equality complicate gay lives after a partner's death.
Manes is now married (legally!) and working on a memoir. If and when he announces his next step, we hope we'll be among the first to know.
A STATEMENT FROM WATERMARK: "Twenty-four months ago, Watermark hired respected journalist Billy Manes as editor-in-chief. By mutual agreement, Billy will no longer fill that role at the newspaper. Out of mutual respect, the reasons for this change will remain proprietary. Everyone at Watermark is grateful for Billy's many contributions, especially during enormously challenging times. He is a talented writer and committed activist, and we feel certain that his most meaningful contributions are yet to come.
"Watermark has been the voice of the local LGBTQ community for the past 23 years. We look forward to continuing this important mission."