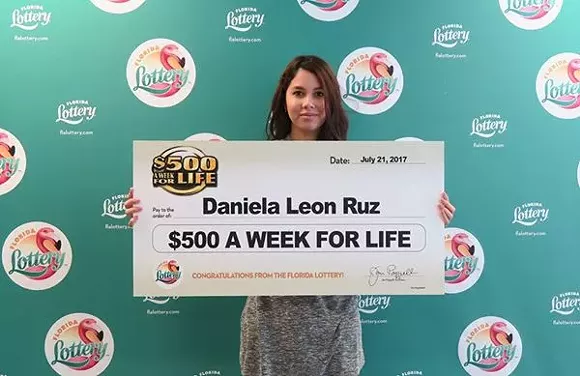 Photo via Florida Lottery
An Orlando teen spent $1 on a scratch-off lottery ticket at the Publix near Lake Eola and is now pulling in $26,000 a year for life.
According to a statement from the
Florida Lottery
, 18-year-old Daniela Leon Ruz claimed the top prize in their new $500-a-week scratch-off game, but chose to claim the money in $26,000-per-year payments.
Ruz, who picked up her massive novelty check at the Tallahassee office earlier this week, is guarenteed the money for 20 years, meaning even if she dies, a member of her estate can still get paid.
Florida Lottery says the odds of winning this are 1 in 5 million.