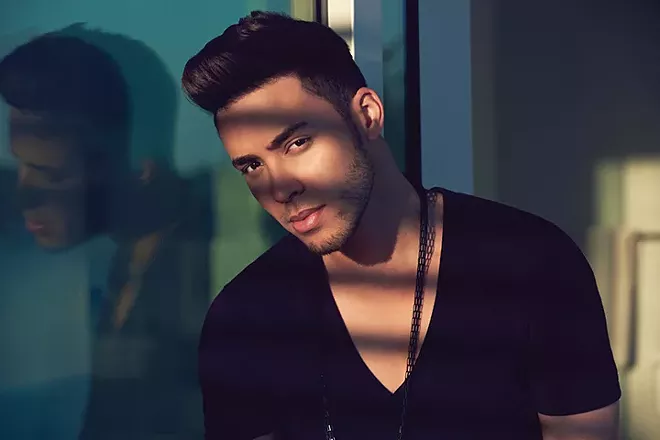 Do you ever, as you're going about your day, just do a quick bachata three-step and whisper into the wind "
Royyyyceee
"? No? Well, then, acquaint yourself: Bachata superstar Geoffrey Rojas Royce, also known as Prince Royce, has been making
corazones
flutter with sweet Dominican ballads since he was a teenager with big dreams in the Bronx. His new bilingual album,
FIVE
, includes collabs with Shakira, Farruko, Zendaya and Gente de Zona. But of course, we're still obsessed with hip-popping classics like "Corazón sin Cara," "Stand by Me" and "Darte un Beso." If you, like us, are a little boy-crazy over
Royyyyceee
, come check him out this weekend at the Amway Center along with Luis Coronel. Their musical styles don't really match (Coronel sings
regional
Mexicano
), but both men are heartthrobs so we're sure you'll work it out.
with Luis Coronel | 7:30 p.m. Saturday, July 29 | Amway Center, 400 W. Church St. | 407-440-7900 |
amwaycenter.com
| $32-$74