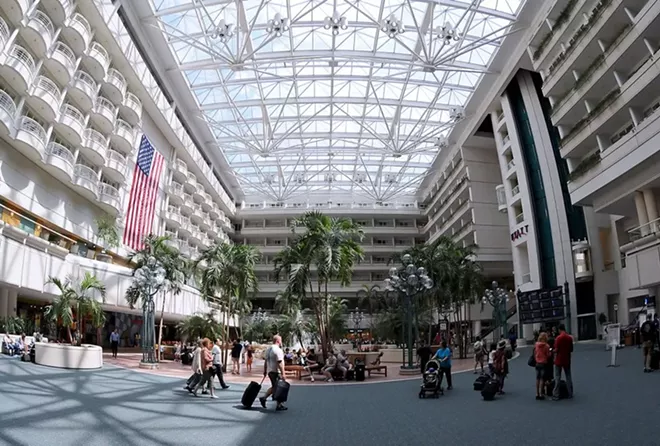 While wearing an American flag T-shirt with the phrase "PROUD" across it, a federal agent in plain clothes dropped his gun and shot himself in the foot in the Orlando International Airport this afternoon.
According to the
Orlando Sentinel,
the Kansas City-based agent, who works for Immigration and Customs, was in Orlando on vacation and blew a hole in his left heel after "unslinging a shoulder bag, the bag caught on the agent's holstered weapon."
The incident occurred near the passenger lobby of the Hyatt Hotel.
No one besides the agent was injured and regular airport operations were not disrupted, reports
WFTV.