THIS LITTLE UNDERGROUND
Pono AM and Pasty Cline, St. Matthew's Tavern, July 30

Jen Cray
Pono AM at St. Matthew's Tavern
St. Louis band
Pono AM
is a garage-rock band, a fairly tradition-minded one even, but they're much more than that tag typically entails.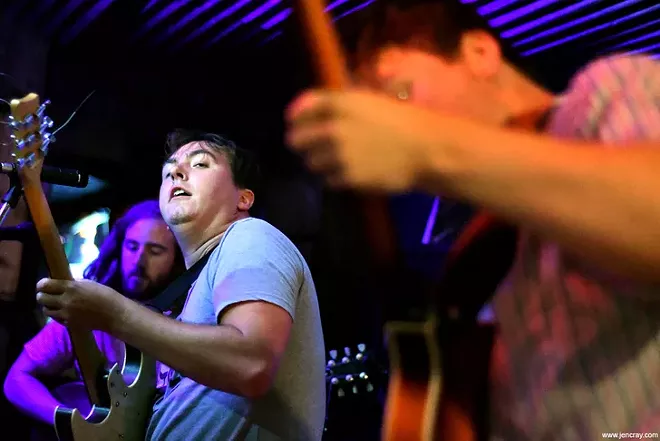 Jen Cray
Pono AM at St. Matthew's Tavern
By not staying bound by the narrow punk straits that have predominated this millennium, they keep their possibilities wide. And what's blossomed in their case is a nice sonic range that boasts a bright psychedelic pop ability and an exceptional amount of dimension for a young garage band.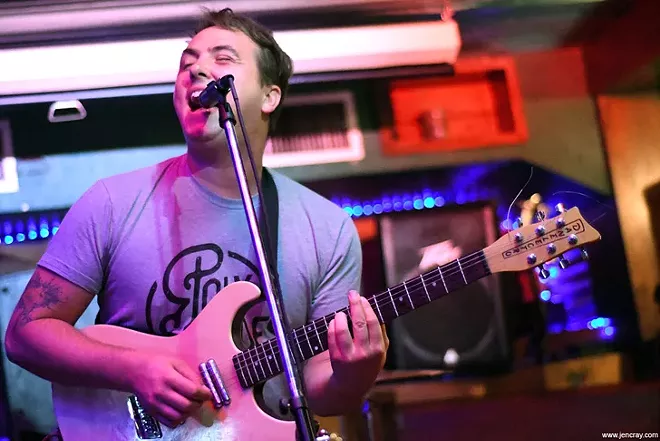 Jen Cray
Pono AM at St. Matthew's Tavern
Jen Cray
Pono AM at St. Matthew's Tavern
Perhaps the surprising part, then, is that when this foursome flares up in one of their more charging songs, they come with more fire and kick than most of their more punk contemporaries. When they push the pedal and rock, it's one
towering attack.
And it's not just basic volume and snot either. This is the kind of focused and fortified power that comes from acuity of song and heat-seeking chops.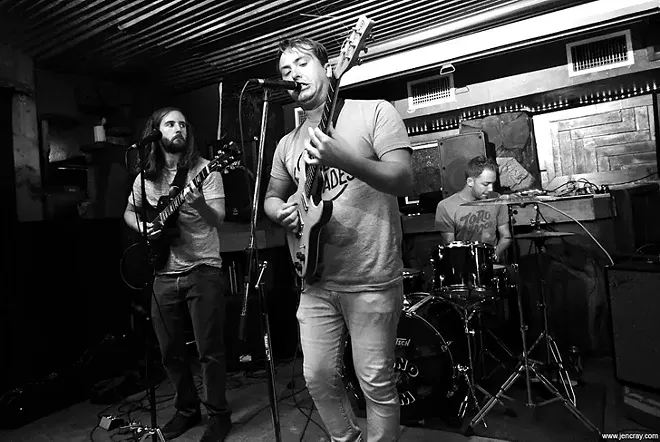 Jen Cray
Pono AM at St. Matthew's Tavern
What seemed promising on paper ended up being one of the best chances I've taken in a long time. There's a shock of revelation whenever you come across a band that's simultaneously this complete and this obscure. At some point, one of those conditions has to give. Until then, Pono AM are ready.
Jen Cray
Pasty Cline at St. Matthew's Tavern
Opening was curious local cowpunk group
Pasty Cline.
As their name implies, they're a sort of garage-minded burlesque of country music that's a little fucked and a lot of fun. It's a freaky-tonk sound that often plays like
warped and shredded cowboy songs.
They're not only interesting but also a pretty original voice around these parts. Consider them alongside
Slim Walker and His Orchestra,
who concluded the night, and you could maybe see the groundwork for a
left-field country scene.
Now
that
would be interesting.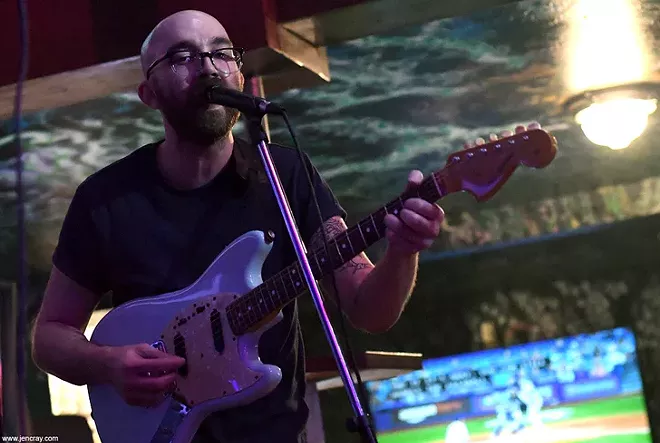 Jen Cray
Pasty Cline at St. Matthew's Tavern
///////////////////////////////////////////////////////////////////////////////////////
This Little Underground
is Orlando Weekly's music column providing perspective, live reviews and news on the city's music scene.



Follow Bao on Twitter (@baolehuu)
Email Bao: baolehuu@orlandoweekly.com