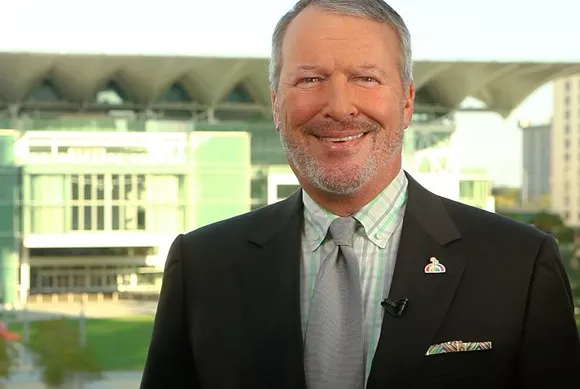 Today, Orlando Mayor Buddy Dyer will be introduced to
Call of Duty
, a popular first-person shooter video game in which at any moment a teenager you've never met, from another country, will likely claim they banged your mom.
Dyer, a giant
n00b
, will face off with
Call of Duty
World champion Bryan Zhelyazkov, and as they say in the esports community, "he's about to get pwnd," or possibly even "rekt."
Call of Duty
– like camping, 360 no scopes, and probably even tea bagging...
This, of course, is all in preparation for the
Call of Duty World League (CWL) Championship
at Amway Center Aug. 11-13, 2017.
We'll update this post as soon as we have a clip.