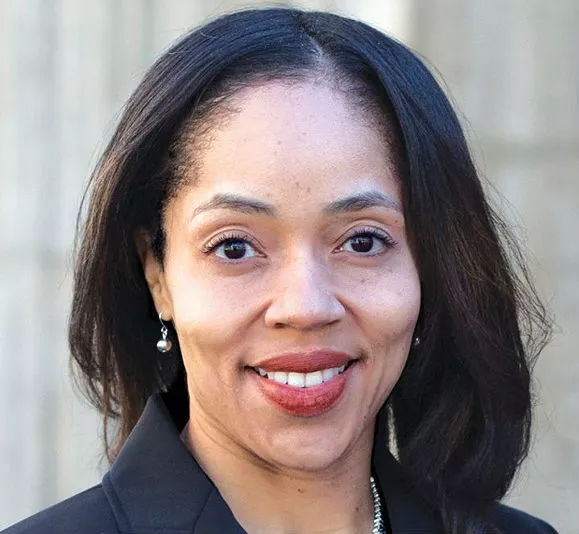 Photo via Aramis Ayala campaign
Orange-Osceola State Attorney Aramis Ayala announced a new initiative this week to help give juvenile offenders who haven't been arrested a second chance with a clean record.
Before the initiative, police officers investigating minor crimes who decided a juvenile shouldn't be arrested would still submit a report to the State Attorney's office for prosecutors to decide if they wanted to file charges. But even if a prosecutor declined to pursue charges, that record would still remain on a juvenile's official history at the Orange County Clerk of Courts office, despite never being convicted. The office is calling the initiative "Project No/No," which stands for no arrest, no official record.
"In many of those cases, we ultimately determine that we cannot prove the case beyond a reasonable doubt," Ayala says in a statement. "Under those circumstances, there should be no criminal record that follows juveniles into adulthood. We are giving those juveniles the opportunity to have a clean record. We believe this program will make a difference in the lives of our youth and eliminate unnecessary case processing by the clerk."
Teri Mills-Uvalle, chief of the State Attorney's Office Juvenile Bureau, says even when prosecutors decided to send children under 18 to one of the circuit's eight diversion programs instead of filing charges, juveniles who finished the program would still be stuck with an official court record.
"As I was working on cases, I found instances where juveniles had official court records despite insufficient evidence to charge," Mills-Uvalle says in a statement. "Why are we treating juveniles more harshly than we would treat adults? In the adult system all cases bypass the clerk's office and go directly to the State Attorney's Office for review, when the adult is not arrested by the police. Why are we applying a different procedure with juveniles?"
As part of the effort to protect children from entering the system, all non-arrest misdemeanor and felony cases will come directly to the office's juvenile bureau first for review. The Orange-Osceola State Attorney's office says since the project was implemented in April, 767 juveniles did not begin the process with an official criminal record as they would have under previous rules.
The initiative is part of larger movement in Orange County to reform the criminal juvenile justice system.
Last year
, Orange County law enforcement officials announced they increased the use of civil citations given to juvenile offenders who would have otherwise been arrested. In one fiscal year, the number of eligible kids in Orange County who received a civil citation jumped from 17 percent to 34 percent. But the county also lead Florida in the number of juveniles charged with a crime, with 6,547 juvenile arrests for all offenses, including felonies, in the 2015-2016 fiscal year.