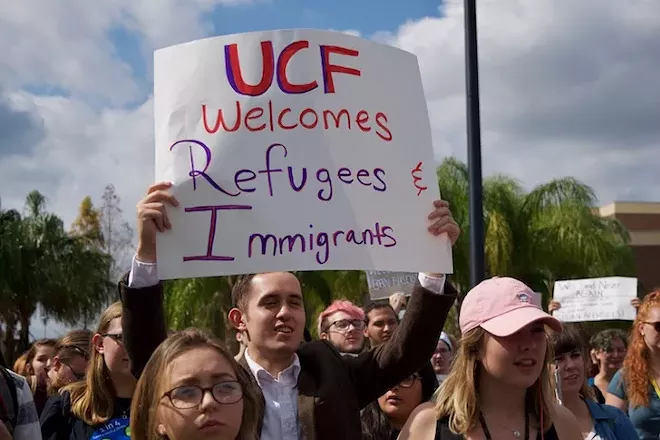 Photo via Deanna Ferrante
A House Republican leader this week filed a bill that likely will reopen a legislative debate about cracking down on "sanctuary" cities. House Public Integrity & Ethics Chairman Larry Metz, R-Yalaha, filed the bill (HB 9) for consideration during the 2018 legislative session, which starts in January.
Last month, House Speaker Richard Corcoran, R-Land O' Lakes, issued a statement saying the House would revisit the controversial issue, which involves whether local governments cooperate with the federal government in enforcing immigration laws.
The House during the 2017 session approved a bill (HB 697) aimed at ensuring local governments support immigration-enforcement efforts. But a similar Senate bill (SB 786) was not taken up in committees. Metz's 21-page bill, in part, would bar local governments from having sanctuary policies and would direct them to support enforcement of immigration laws.