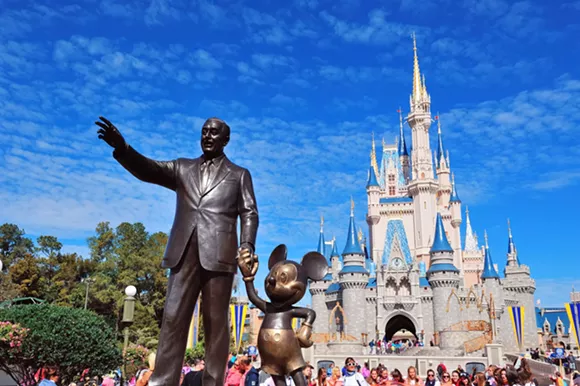 Today, the Walt Disney World Co. vowed to make a major cash donation to Hurricane Harvey relief efforts.
According to a statement released by the theme park giant, Disney has made a $1 million cash commitment to the American Red Cross to help those affected by the storm in Houston and other areas.
Disney also plans to use the Disney-ABC television station KTRK in Houston, as well as other Disney TV outlets, to ask viewers to donate to the Red Cross. The Disney-ABC television Group will host a "Day of Giving" benefit to support those affected by the storm.
Additionally, the company states it will match eligible employee donations to the Red Cross and other qualified organizations.
Facebook also announced they would match up to $1 million in funds raised by users on the social media platform.