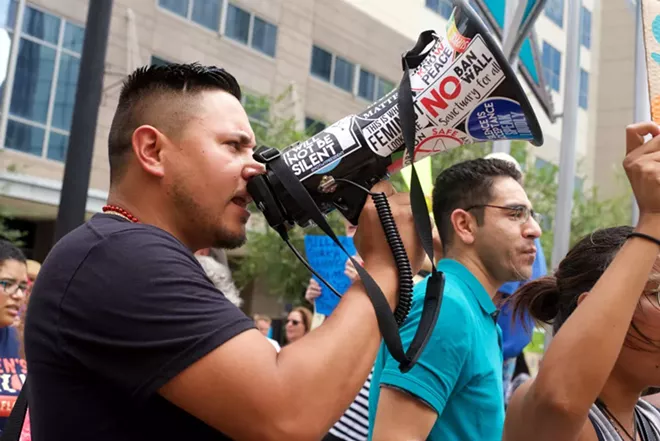 Photo by Monivette Cordeiro
Former Florida Gov. Jeb Bush is urging President Donald Trump to defend 800,000 undocumented immigrants who are recipients of the Deferred Action for Childhood Arrivals policy.
Florida is home to nearly 33,000 so-called "
Dreamers
" who live under an Obama-era program that gives undocumented youth who were brought to the United States as children the chance to work legally without fear of deportation. On the campaign trail, Trump called for an end to DACA, but after he was sworn in, he said he wanted to show compassion to Dreamers. Now the program is reportedly under scrutiny by the Trump administration after 10 states Texas threatened to sue if the president does not agree to phase out the program by ending new permits and stopping permit renewals by Sept. 5.
During his bid for the presidency, Bush argued against Trump's anti-immigrant rhetoric and said DACA recipients should have a
path
to citizenship.
In Orlando, activists are planning an event to show their solidarity with Dreamers on Tuesday, Sept. 5 in front of Orlando City Hall at 400 S. Orange Ave. at 5 p.m.
"President Trump is being pressured to rescind DACA, a program that has helped 800,000 immigrant youth work, pay taxes and serve in the military without the threat of being deported," the
Facebook
event page says. "We stand with DACA immigrants."