Photo by Meagan Flynn
An umbrella didn't furnish a lot of protection Sunday morning at Yale and Interstate 10.
For a locals-only look at what's really happening in Houston, turn to the
Houston Press,
our fellow AAN member paper.
Our hearts go out to everyone in Houston right now. Here are some stories from residents who are also journalists, and will be dealing with Harvey's fallout both personally and professionally for years to come:
When Houston Went Under: Harvey Brings Historic Floods
(Wednesday, Aug. 30)
Crosby Ammonia Plant in Danger of Exploding As Harvey Fallout Continues
(Wednesday, Aug. 30)
With Strong Words, Turner Calls on FEMA to Pay up Disaster Relief Funds Swiftly
(Wednesday, Aug. 30)
Some Homeless Braved Harvey Outside All Week
(Wednesday, Aug. 30)
Exxon, Other Refineries, Emitted Chemicals Into the Air During Harvey
(Wednesday, Aug. 30)
Want to Help Harvey Victims? Here's How.
(Tuesday, Aug. 29)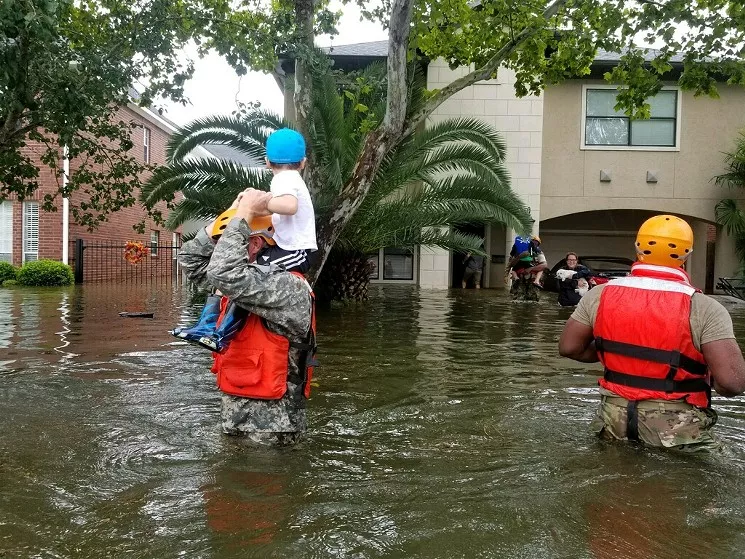 Flickr/Texas Military Department
A Houston boy looks at his family Sunday as relief workers carry him to safety.