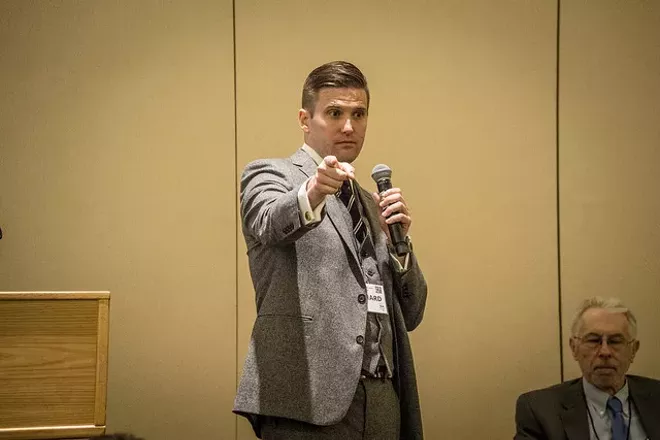 Despite being previously denied permission, white supremacist Richard Spencer still plans to speak on the University of Florida campus Sept. 12.
According to the
Gainesville Sun
, Cameron Padgett, a 23-year-old Georgia State University student and organizer for Spencer's speeches, said the white supremacist and his National Policy Institute are going forward with their plan to organize somewhere on the UF campus, since the university earlier this month denied them a permit to do so in the Phillips Center.
UF policy
allows for demonstrations, as long as they are not disruptive to regular operations and do not infringe on the rights of others, though the policy does not specify whether it's limited to UF students.
Spencer was at the center of the violent alt-right rallies that took place in Charlottesville earlier this month, providing the institution with enough reason to believe a demonstration led by him would violate their policies.
In a
statement
released Aug. 16, UF President Kent Fuchs said university leaders and local police were developing a security plan for the event.