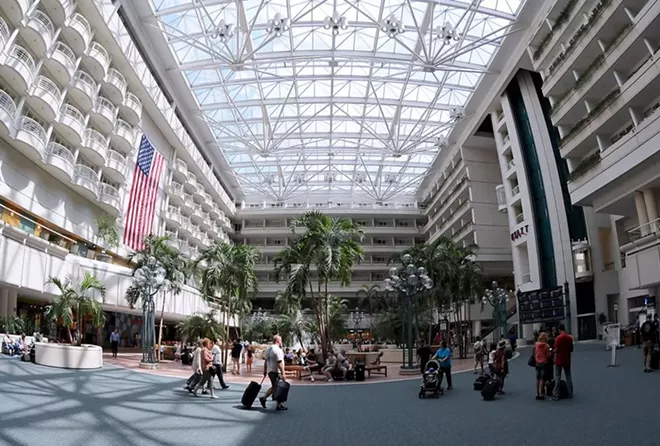 Anticipating the arrival of Hurricane Irma, Orlando International Airport
says
it will cease all commercial operations Saturday, Sept. 9, at 5 p.m.
Airport officials has not yet announced when it will resume operations.
In the meantime, Orlando International Airport will not be serving as a hurricane shelter. Orange County shelter locations will open on an as-needed basis. If you are in need of shelter, call 311 or visit our
Hurricane Irma resource guide
.
The decision to close Orlando International was made Friday, after meetings with the airport's airline carriers. As
CNN
reports, passenger flights typically do not take off or land when wind speeds are in excess of 55 miles per hour, and even a Category 1 hurricane can have maximum wind speeds of 95 miles per hour.
At least 40 airlines conduct commercial flights at Orlando International, including Southwest, Delta and American Airlines. For the status of individual flights, be sure to visit your carrier's website.
Sanford International Airport will also close Saturday evening. Speaking with the
Orlando Sentinel
, spokeswoman Lauren Rowe said, "We plan on closing the airport after the last departure on Saturday at 5:30. We will reopen the airport when it is safe to do so."