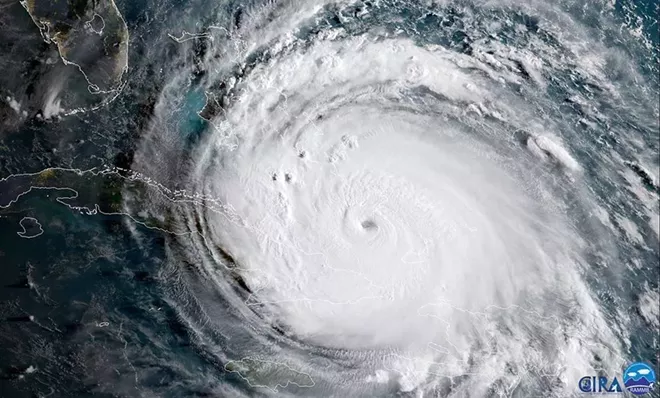 A Jacksonville Pizza Hut manager threatened to punish employees for fleeing Hurricane Irma because, as the slogan goes, "No one out-pizzas the Hut."
"You cannot evacuate Friday for a Tuesday storm event!" said a memo from the manager. "Failure to show for these shifts, regardless of reason, will be considered a no call / no show and documentation will be issued."
It should be mentioned that the manager's memo did show some concern for the employees' safety, but it also only gave employees a 24-hour grace period to evacuate, and if they did evacuate, they had to be back within 72 hours.
According to
CNN
, Jacksonville began evacuating parts of the city on Friday.
From CNN:
Pizza Hut said its "local franchise operator has addressed this situation with the manager involved." "We absolutely do not have a policy that dictates when team members can leave or return from a disaster, and the manager who posted this letter did not follow company guidelines," the company said in a statement. The company added that all stores in Irma's path had been shuttered and wouldn't reopen "until local authorities deem the area safe."
Pizza Hut did not mention whether the manager was disciplined in any way.
On a related note, local labor group and non-profit coalition
Central Florida Jobs with Justice
wants to know if your boss made you work during Hurricane Irma. Just fill out this
survey
, and your information will be kept confidential unless you give them consent.