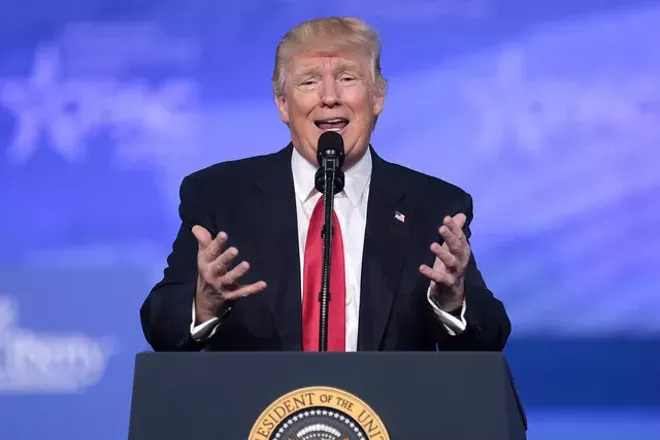 Photo by Gage Skidmore/Flickr
In the wake Hurricane Irma, President Donald Trump says he plans to travel to Florida this Thursday, Sept. 14.
Trump made the announcement from, his
Twitter account
early Wednesday morning, but did not mention any specific details of his trip other than he plans to meet with the Coast Guard and FEMA and other first reconsiders.
No word on whether or not he'll be coming to the Orlando area, but we're betting he at least makes a quick stop at Mar-a-Lago.