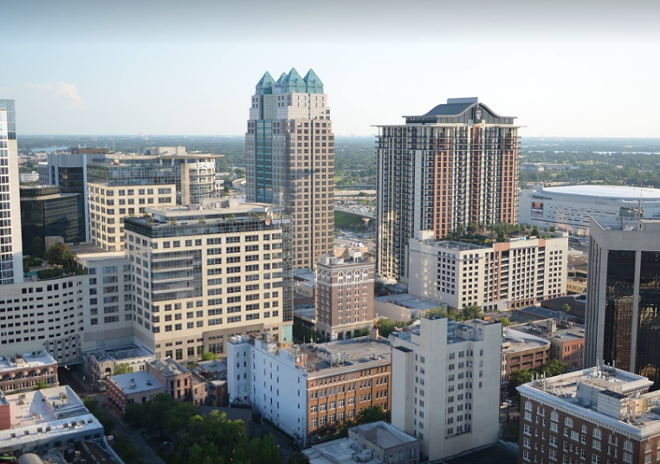 Photo via City of Orlando/Facebook
A new study says Orlando is one of the the suckiest places in the nation for millennials to live.


Apartment List
, a San Francisco-based apartment and home rental website, has published a recent report about the
top U.S. metros for millennials
. And who's near the bottom? Orlando. Out of 75 ranked cities, Orlando fared 73rd overall in job market quality, affordability, and livability.
According to the Sept. 8
study
, the incredibly terrible score was due mostly to "low median-wages and slow wage growth." Orlando's millennial unemployment rate also hit at just 7.3%, which is more than twice that of Orlando's overall
3.2% unemployment rate
. In the category of job market quality, Orlando scored just 21 out 100 points.
Only a small handful of cities fared worse for the category. Riverside, California earned 20 points, North Port, Florida earned 11, and Memphis, Tennessee earned 6.
Orlando's other scores do little to impress, either. The City Beautiful pulled in only 32 points for affordability and only 42 for livability. Affordability was calculated by tallying median rents with the share of renters who can actually afford them.
According to Apartment List, the only other cities worse than Orlando to be a millennial are Bridgeport, Conn. and Riverside, CA., which was dead last.
Meanwhile, a
WalletHub
study concluded earlier this year that Orlando was among the 10 worst cities for millennials. That study involved a broader parameter, taking into account, for example, whether a young person still lived at home and whether or not they voted in political elections.