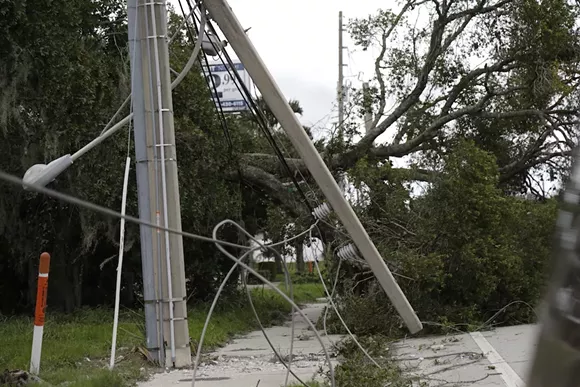 The president of Duke Energy Florida wants you to know they're very sorry.
The utility company released a
statement
yesterday, Sept. 17, announcing that they've restored power to 90 percent of their 1.3 million customers who have been without power since Hurricane Irma hit Florida, and also to apologize these extremely frustrated people.
"To the many people who have given a 'shout out' to our lineman and expressed their appreciation, we thank you," said Harry Sideris, Duke Energy Florida state president. "At the same time, we deeply apologize for not meeting our customers' expectations. They expect and deserve better from us. Our customers are angry and frustrated that we could not provide them better information. I want to reassure them that we have not stopped and will not stop until our customers are restored."
Their OMS is still not fully restored.
Duke now says they expect to restore power to affected households in Orange, Lake, Polk and Volusia counties by Tuesday at 11 p.m.