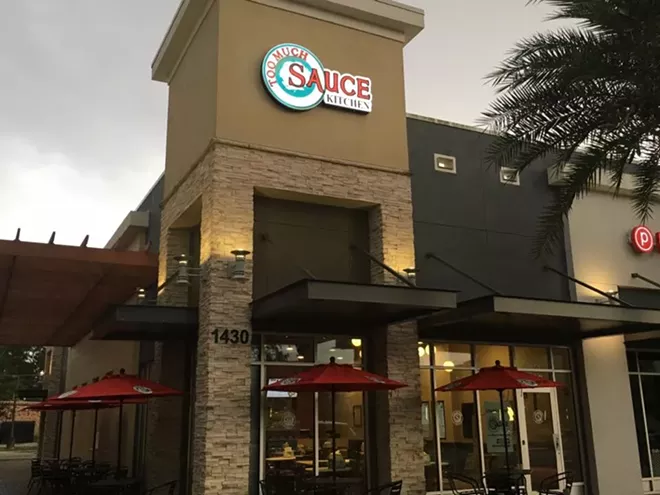 Photo via Too Much Sauce/Facebook
You can add another quick-service, do-it-yourself spot to your foodie list.
Too Much Sauce
will host their official soft opening tonight, Sept. 18, at their Mills Park location (1430 N. Mills Ave., Suite 170), which is the space formerly occupied by Giraffas Brazilian Grill in the Fresh Market Plaza.
The new concept comes from the former owner of Hot Krust Panini Kitchen in Dr. Phillips, and serves a variety of roasted meats, seafood and veggies in fresh rice, quinoa and salad bowls – ready to be smothered in (too much?) homemade sauce, with choices including chimichurri and pineapple BBQ.