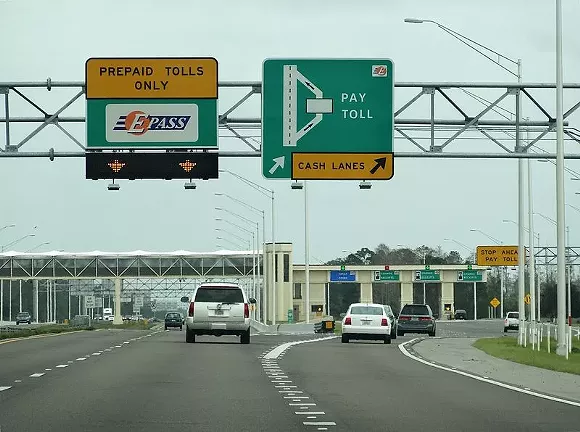 Tolls on Florida's roadways will resume on Thursday after being suspended by Gov. Rick Scott as millions evacuated before Hurricane Irma hit the state.
The
Florida Department of Transportation
says tolls on a majority of the state's turnpike system, FDOT transportation roads and bridges, and all regional toll facilities will be reinstated on Sept. 21 at midnight. Tolls have been suspended since Sept. 5 to help those evacuating and later returning home after Irma.
FDOT says there is one exception – tolls will remain suspended on the Homestead Extension of Florida's Turnpike south of the interchange with State Road 874 (Mile Post 0-17) to help Monroe County residents with recovery efforts.