THIS LITTLE UNDERGROUND
Hopefully, some of you made it out to the first joint between
This Little Underground
and city film series
More Q Than A,
last month's screening of music documentary
A Band Called Death.
The next collab will be Sep. 27 at the Gallery at Avalon Island's upstairs auditorium. The featured film will be
Scratch,
the 2001 documentary about the deep history and dazzling artistry of the
hip-hop DJ
that sits with a 93% rating on Rotten Tomatoes.
For the true heads, it'll be an affirmation. For the uninitiated, it'll be a revelation.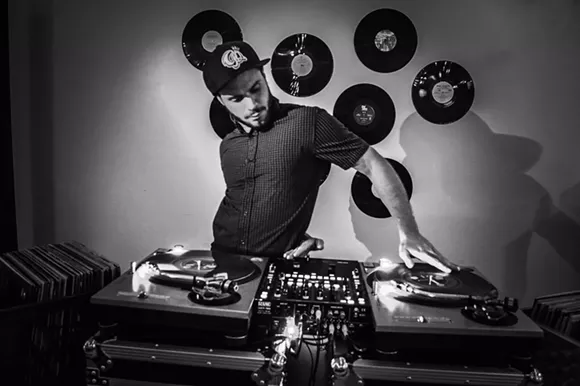 And to really drive the point home live, a
special demo
by local turntablist and multiple DMC regional finalist
DJ Philo
will happen at 7:00 pm right before the screening so you can see this magic up close and get hype for the film:
Please join us.
Event details and ticket information
here
.
///////////////////////////////////////////////////////////////////////////////////////
This Little Underground
is Orlando Weekly's music column providing perspective, live reviews and news on the city's music scene.

Follow Bao on Twitter (@baolehuu)
Email Bao: baolehuu@orlandoweekly.com