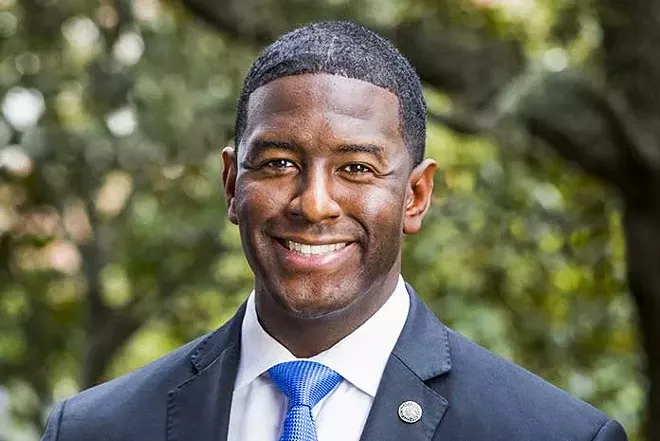 Democratic Florida governor candidate Andrew Gillum is embracing the "Medicare for All" health care proposal first introduced by democratic socialist Sen. Bernie Sanders of Vermont.
Just a day after the demise of the Graham-Cassidy Obamacare repeal, the Tallahassee mayor released
a statement
in support of the proposal.
"The Graham-Cassidy bill has met the same fate as all the previous attacks on Obamacare, but we should call it what it was from Day One: a dangerous attack on our fundamental right to health care," said Gillum in the statement. "As we move forward with ensuring every American has affordable health care coverage, I stand with Senator Sanders "Medicare for All" proposal. It moves us closer to affordable healthcare as a right for everyone in Florida and this country, and I'm proud to support it."
Gillum, who has raised a
significant amount of early campaign money
from liberal backers like George Soros, is running up against gubernatorial candidates such as former U.S. Rep. Gwen Graham and Winter Park's Chris King.