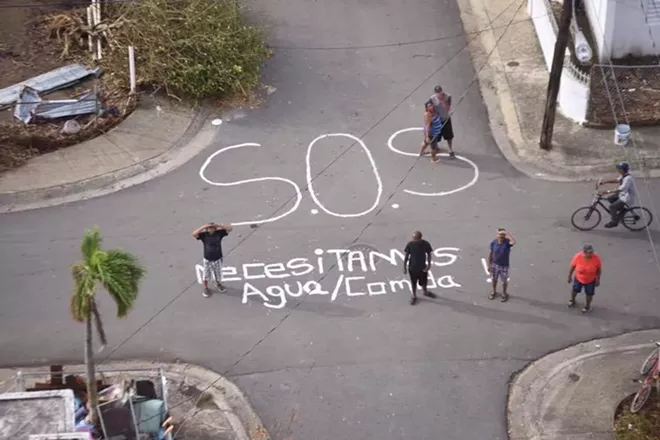 Gov. Rick Scott will be going to San Juan, Puerto Rico on Thursday to coordinate recovery efforts after Hurricane Maria ravaged the island and left millions without electricity and potable water.
The
Miami Herald
reports Scott's office says the Florida governor's trip comes at the request of Puerto Rico Gov. Ricardo Rosselló. Rosselló has warned the deteriorating conditions on the U.S. territory, which is home to 3.4 million residents, could lead to a humanitarian crisis and a mass exodus to other states, especially Florida.
Scott says he's called on Florida port directors to prioritize and expedite shipments quickly to Puerto Rico. On Tuesday, the governor put the Florida National Guard and the Florida Fish and Wildlife Conservation Commission on standby to help Puerto Rico with relief efforts.
"Even as Florida works to fully recover from Hurricane Irma, our state still has the capability to support our neighbors and friends in their time of need," Scott said in a
statement
. "I have directed the Florida National Guard and FWC to be prepared for deployment as soon as we receive a formal request for assistance from Puerto Rico, and we already have an airman from the Florida Air National Guard on the ground in Puerto Rico coordinating air operations. We will continue to do all we can to make sure Puerto Rico has all the resources they need to rebuild and recover."