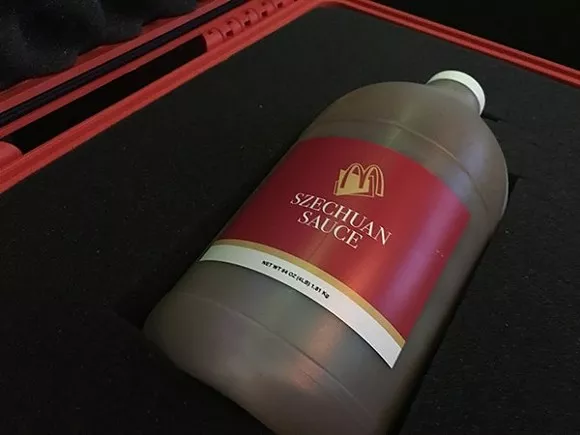 Back in 1998, McDonald's debuted Szechuan Sauce as a promotional tie-in to Disney's
Mulan.
Now, nearly 20 years later, McDonalds is resurrecting the extinct sauce for one day only, and a single Orlando location will be blessed with this tangy goodness.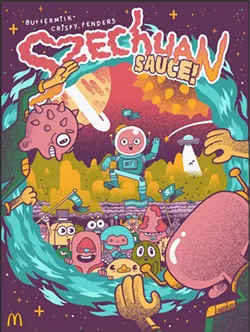 The limited Szechuan Sauce poster
In an effort to help promote their new buttermilk crispy tenders, McD's is offering the coveted Szechuan Sauce at 2 p.m. Saturday, Oct. 7, at the
4294 N. Alafaya Trail
location.
McDonald's will also have limited-edition Szechuan posters available for those real sauce heads.
Orlando isn't the only place getting Szechuan'd; a few other Central Florida locations will also have it. You can check all the participating spots
here.
As we reported
back in August, this sauce is incredibly hard to come by and people lose their damn minds over it. An Orlando resident won one of the last remaining jugs of Szechuan Sauce through a Rick and Morty Twitter contest and actually sold the stuff on eBay for over $2,000.