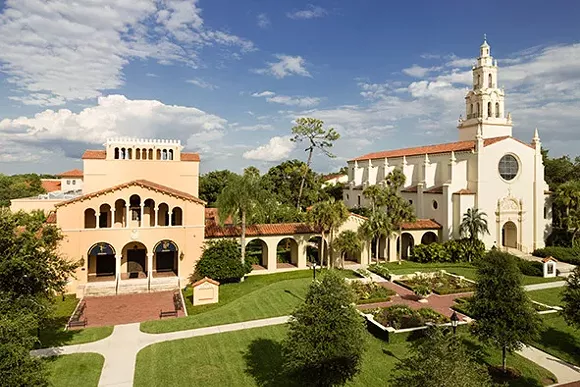 Rollins College will assist Puerto Rican and Caribbean college students displaced by hurricanes Irma and Maria by offering discounted tuition.
Eligible students will be charged a flat rate of $8,500 for tuition, room and board for spring 2018 semester only, according to a
statement
released by the liberal arts college Tuesday. Books and other supplies may add additional charges.
This rate is a 73 percent discount from the regular cost for the spring 2018 semester, which is $31,531.
Students must be currently enrolled at a Puerto Rican or Caribbean college or university to take part in the program. They must also complete a college application and submit college transcripts. If they have earned less than 30 college credit hours, high school transcripts will also be required.
After the spring 2018 semester, displaced students will have to pay the regular tuition rate. Enrollment at the college will also be dependent on the students' academic performance.
"We are pleased to be able to offer this opportunity to Puerto Rican and Caribbean students," Rollins president Grant Cornwell said in the statement. "Our mission dictates that we educate our students for global citizenship and responsible leadership, and what better time to act on that mission than when we can offer assistance to our neighbors suffering from a natural disaster."
The college currently has
2,642 undergraduate students
and has not indicated if there is a limit to the number of displaced students they will accept.