Photo via Richard Spencer/Twitter
In an attempt to create an empty auditorium, a brewery in Gainesville is offering a free beer in exchange for unused tickets to the speech by white supremacist Richard Spencer at University of Florida.
Alligator Brewing Co.
announced on Oct. 12 that anyone who brings in two tickets to Spencer's event will receive one free draft beer.
"Tickets to the event are free and available to the public (with proof of ID) beginning Saturday at noon. So starting then, and all weekend long, for every two tickets you bring in, we'll trade you for a free Alligator Brewing draft beer. Those tickets and spots will be disposed of, leaving two more empty seats in the Philips Center," said the brewery in a Facebook post.
"We unfortunately can't stop him from bringing his hate to Gainesville but we can empty the room so his disgusting message goes unheard."
Read the full post here: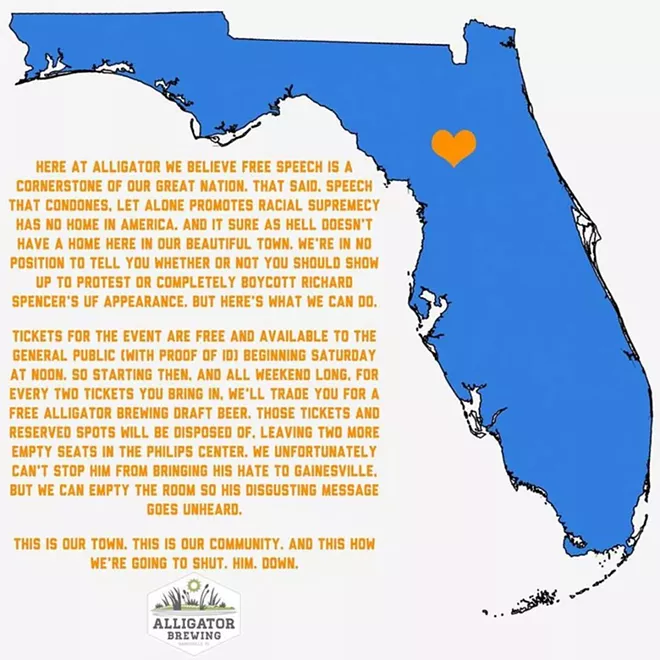 Spencer, a bigot in a suit who somehow hasn't been banned from Twitter and one of the organizers of the Charlottesville rally that left one woman dead, will speak at 2:30 p.m Thursday, Oct. 19, at the Phillips Center for the Performing Arts.
The controversial appearance will cost the University of Florida
$500,000 in security costs.