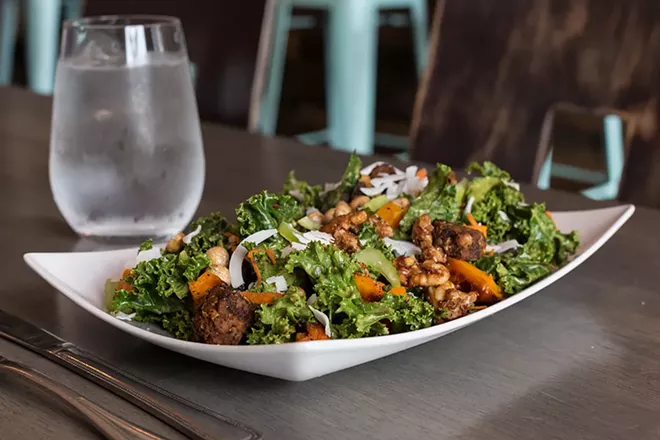 Sanctum Cafe, photo by Rob Bartlett
The City Beautiful just became a lot greener, as it was named the third best vegan and vegetarian-friendly city in the U.S.
According to
Wallethub
, a 2016 Harris Poll commissioned by the Vegetarian Resource Group compared the 100 largest U.S. cities across 15 categories. Collected data ranged anywhere from the percentage of restaurants serving meatless options to the cost of groceries for vegetarians.
Notably, Orlando took the top spot for both the highest percentage of restaurants serving vegan options and the most salad shops per capita.
Orlando placed higher than San Francisco at No. 4 and Los Angeles at No. 5. Unsurprisingly, the study cited New York City as the best city for herbivores, with Portland, Oregon, coming in second.
Miami, Tampa and Jacksonville were some of the other Florida cities to make the list, ranking at No. 9, No. 15 and No. 32, respectively.