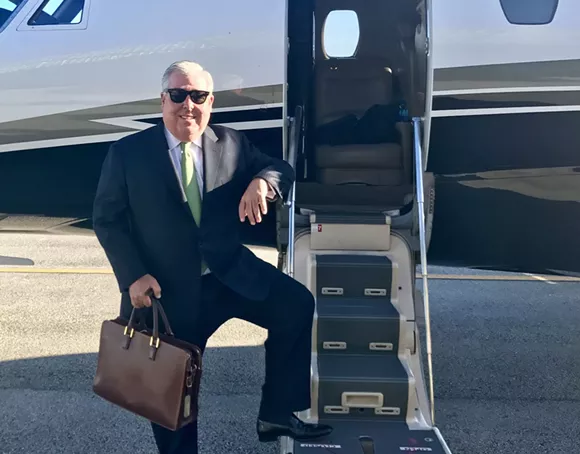 John Morgan, an Orlando trial lawyer who spent an estimated $10 million of his own money to make medical marijuana a tangible thing in Florida, now says he will fork out $1 million on a campaign for a $15 "living wage."
"
People now are better off not working and taking government handouts paid by taxpayers. Business owners should pay their workers. Not taxpayers," said Morgan to
Politico.
Politico,
Morgan has formed a political committee called Florida for a Fair Wage, which is working with University of Florida law professor Jon Mills to draft the living wage constitutional amendment. Basically the amendment would boost Florida's minimum wage to $10, and then increase by a dollar a year until it's $15, after which minimum wage would adjust with inflation.
The announcement comes a week after the state announced that the minimum wage will increase 15 cents to $8.25 hourly.
Morgan has not yet announced that he will run for governor of Florida.