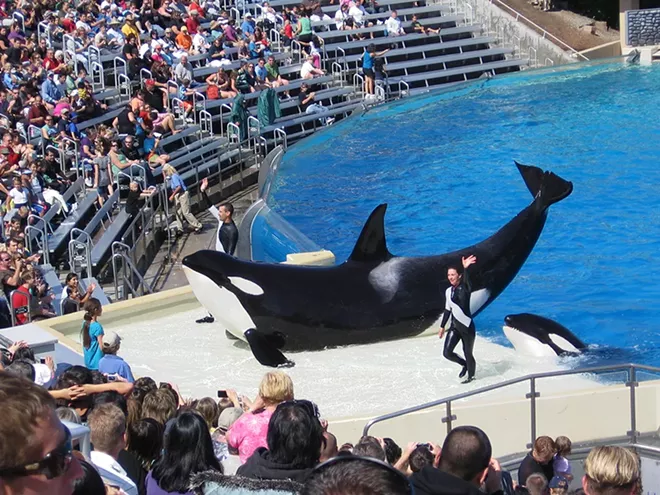 Recent controversies surrounding
SeaWorld
seem to be making an impact on the company's structure.
The entertainment park announced Wednesday it would be cutting about 350 jobs in order to maximize costs, according to the
Orlando Business Journal
.
Some of those jobs include currently unfilled positions, a majority of which are administrative occupations. However, people losing employment with the company will receive severance packages and transition assistance.
The funds generated from this cut will be used by the company for marketing and growth initiatives to increase attendance.
Since 2012, the company's theme parks and water park have seen a 10 percent drop in attendance, from 24.39 million to 22 million last year. Revenue for the entertainment parks has also decreased 6 percent, from $1.42 billion to $1.34 billion in 2016.
In 2013,
Blackfish
, a documentary about a performing orca named Tilikum that killed several people while in captivity, caused public criticism of the park and its treatment of animals.
This past January,
Tilikum
died of bacterial pneumonia and two other whales have died since then.
Kasatka
, one of SeaWorld's oldest animals, was the most recent whale to die. She was euthanized in August following a 10-year struggle with a bacterial respiratory infection.
As we
previously reported
, the company was subpoenaed in June by the two federal agencies due to executive comments in response to
Blackfish
.