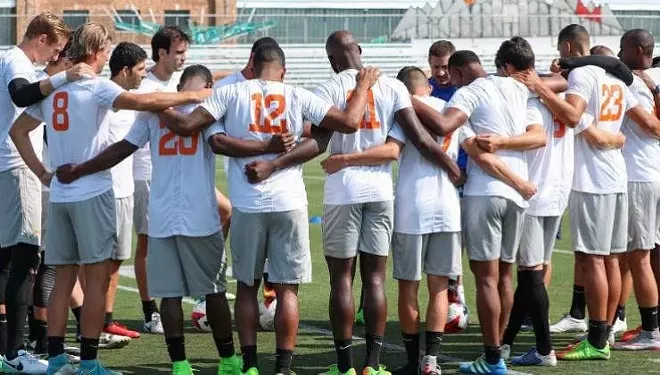 Photo via Puerto Rico FC/Twitter
For those of you still mourning from the Lion's abysmal season, here's your chance to feel good about a soccer game.
Puerto Rico's professional soccer team,
Puerto Rico FC
, will be playing in Kissimmee this week, and 50 percent of ticket sales will go to hurricane relief efforts.
The NASL professional team, which is owned by NBA star Carmelo Anthony, will take on FC Edmonton at 7:30 p.m. on Wednesday, Oct. 25, at Austin Tindall Regional Park. Tickets are only $10.
Half of all proceeds will go to the
Carmelo Anthony Puerto Rico Relief Fund.