Peter Gannushkin
Michael Bisio
Michael Bisio, Timucua White House, Oct. 30

Simply because not enough people know about this cultural jewel and the
public fruit
it gives, it bears repeating how fortunate Central Florida is to have the Atlantic Center for the Arts' quarterly
Master Artist-in-Residence Program.
Of course, it's great for the participating artists, who get to be immersed in an interdisciplinary womb of pure cultivation and creativity. But in
free outreach events
across the area like performances, readings and talks, the inspired energy of this cross-pollination is put on public display.
Musically, the ACA's residency program brings in some of the preeminent minds today in contemporary art music, figures like recent masters
Zeena Parkins
(harpist collaborator to
John Zorn, Yoko Ono, Björk, Thurston Moore,
etc.) and pianist
Myra Melford.
And luckily for us, because of the
Timucua White House
(and the Civic Minded 5), the landing spot for the program's musical performance component is here in Orlando. But, look, you don't absolutely have to be
au courant
in the musical fine arts to reap the deep benefit here. Just know that the ACA has an accomplished track record – so if their name's on it, it'll be noteworthy.
The latest musical master artist-in-residence was vanguard American bassist-composer
Michael Bisio,
known for his collaborations with jazz titans
Matthew Shipp
and
Joe McPhee.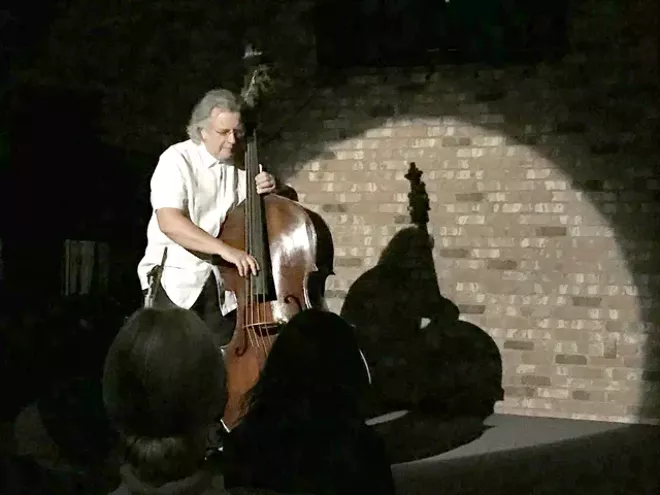 Michael Bisio at the Timucua White House
Like any card-carrying avant-gardist, he's out there. But even out on the fringe beyond standard constructs and formulas, Bisio plays his double bass with palpable
soul and mystery,
employing both bow and finger work that ranged from intricate to free.
Michael Bisio at the Timucua White House
Michael Bisio at the Timucua White House
Amid all the nervy jazz fits and displacing lingers, he frequently gives you something intuitive to grasp – a relief passage that breathes naturally or is classically beautiful even – before free-diving back into the bowels again. In sum, it was a trek of over 30 straight, uninterrupted minutes that didn't take a single step twice.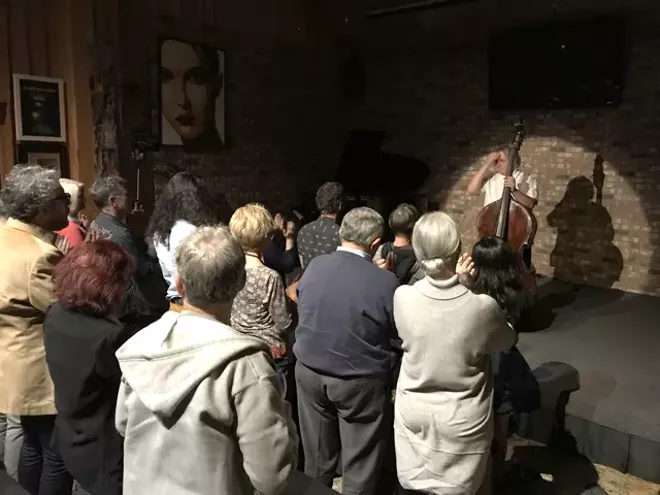 Michael Bisio at the Timucua White House
/////////////////////////////////////////////////////////////////////////
This Little Underground
is Orlando Weekly's music column providing perspective, live reviews and news on the city's music scene.



Follow Bao on Twitter: @baolehuu
Email Bao: baolehuu@orlandoweekly.com