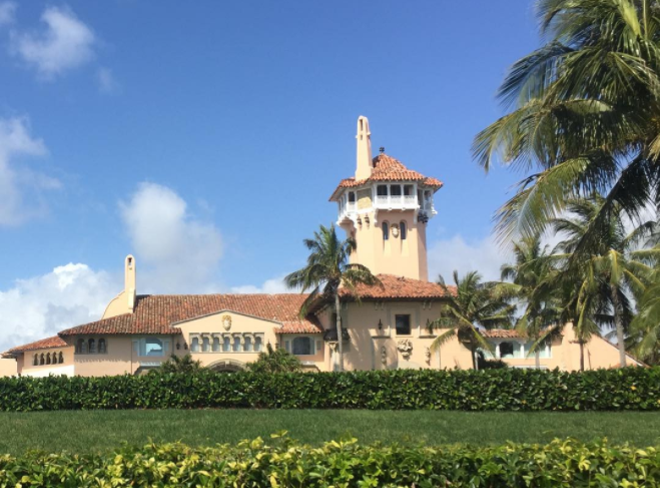 Photo via jackiepalombo/Instagram
Donald Trump, the "America First" president, was given permission to bring in 70 foreign workers to staff his south-Florida Mar-a-Lago resort, also known as the "Winter White House."
Through The Department of Labor's H-2B Visa Program, 20 cooks, 35 waiters, and 15 housekeepers will join the luxury getaway's crew for the winter season.
As
The Palm Beach Post
reports, other Florida resorts have also filed extensively for H-2B Visas—The Boca West Country Club was awarded 367 and The Breakers Palm Beach awarded 162. But some say Trump's use of the program contradicts his frequent complaints about companies outsourcing labor.
During the 2016 Presidential elections, Senator Marco Rubio called out Trump's hiring of foreign workers at Mar-a-Lago. Trump responded "It's very, very hard to get people. Other hotels do the exact same thing."
Tom Veenstra, spokesperson for the nonprofit job-placement agency CareerSource, may disagree. "We currently have 5,136 qualified candidates in Palm Beach County for various hospitality positions listed in the Employ Florida state jobs database."
According to the Post, Mar-a-Lago only rarely posts jobs to CareerSource.