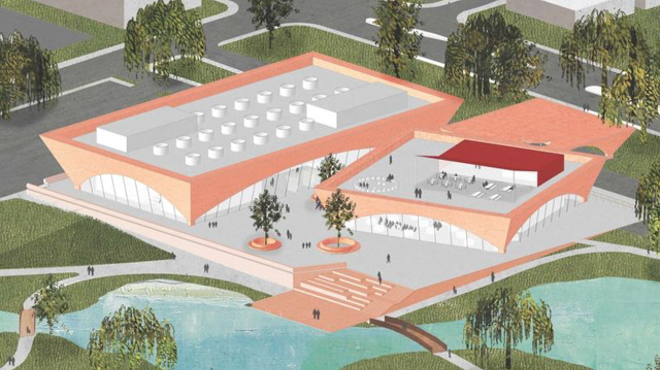 Photo via City of Winter Park
Winter Park has released the first conceptual plans for the city's new library and events center.
The city unveiled the
preliminary plans
on Wednesday, Nov. 1, for the $30 million, 50,000-square-foot space, which will be located in Martin Luther King Jr. Park on West Morse Boulevard and Harper Street.
Designs for the new library and events space include indoor and outdoor gathering spaces, a lakeside outdoor amphitheater, and a performance stage.
Photo via City of Winter Park
Photo via City of Winter Park
The designs come from Hunton-Brady Architects and Adjaye Associates, a group headed by British architect Sir David Adjaye, who recently built the Smithsonian National Museum of African American History and Culture in Washington, D.C.
If you want more of a sneak peek into the new library, attend the City Commission meeting on Monday, Nov. 13, where the Winter Park City Council will vote on whether or not to move forward with the designs.
The Winter Park Library and Event Center plans to open by 2020.