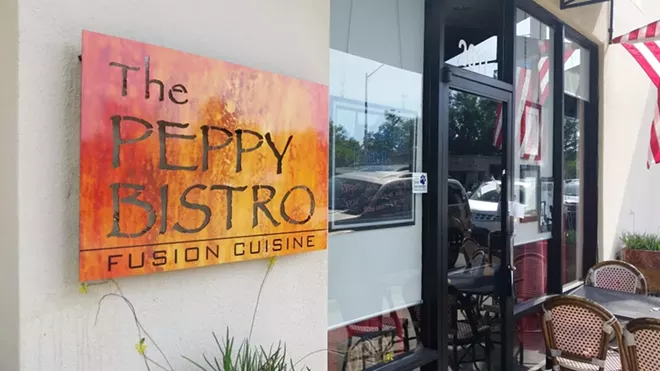 The Peppy Bistro, which replaced longstanding College Park Mexican restaurant Paxia three years ago, has closed.
Owner Gerald Peppy said he opened the restaurant "with great expectations and promise" but added "unfortunately, the market here was not what I was expecting." Further, the passing of his father this summer took an emotional toll.
Peppy closed his Delray Beach restaurant Casa di Pepe and
opened Peppy Bistro in Nov. 2015
, which served an international menu of sorts.
I gave the restaurant
a favorable review in June of last year
, and many a College Parker raved about Peppy's happy hour.
No word yet on whether another restaurant will move into this space.