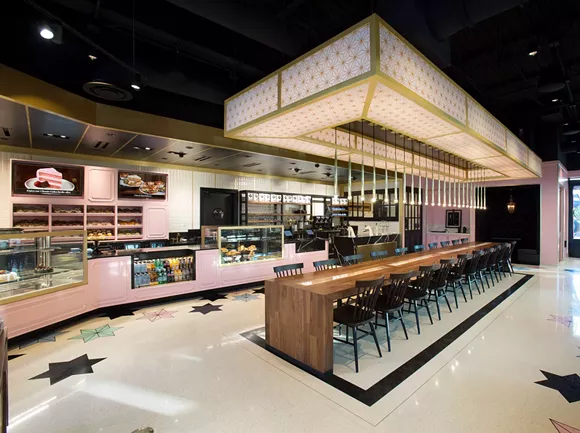 Photo via The Glass Knife/Facebook
Get in line, sweet-tooths.
The Glass Knife
opens today in Winter Park. With its upscale stylings and modern decor, this pastry-palace's love for baked delicacies is written on the walls, not to mention the floor - those are custom made, studded stars you're looking at.
Coconut Cream cakes, artisanal banana pudding donuts, and Onyx Coffee Lab coffee. Let's just hope it all tastes as good as it looks.
Find The Glass Knife at 276 S Orlando Ave, Winter Park. It's open 7 a.m. to 10 p.m. daily.