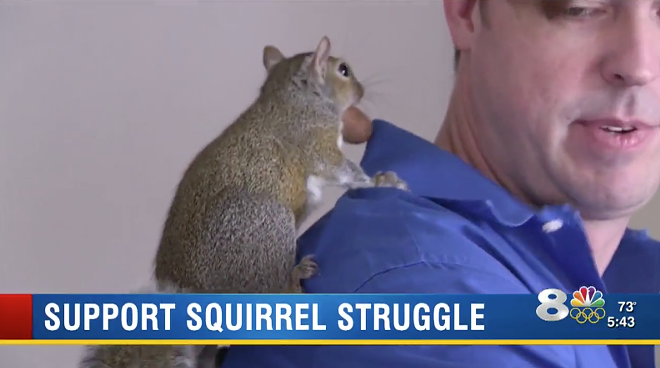 A Clearwater Beach housing complex is not so nuts about one resident's emotional support pet.
Ryan Boylan was ordered last month by Island Walk Condominiums to give up his pet squirrel, Brutis, or face eviction, according to
WFLA
. After Hurricane Matthew last year, Boylan rescued the female squirrel and while he has cared for her since then, it wasn't until July that he obtained a
doctor's note
prescribing him to obtain an emotional support animal.
Boylan's doctor said an emotional support animal would help alleviate challenges that Boylan suffers from PTSD due to a car accident. "Ever since then I mean, oh my God, I can't imagine not being around her," Boylan said to WFLA.
In a complaint filed by the condo association's attorneys state Boylan,
didn't file paperwork notifying Brutis was an emotional support animal until this past summer.
The condo association's lawyers also state Boylan is residing in the unit as a tenant without having applied for and/or obtained approval from the association.