'Rosencrantz and Guildenstern Are Dead' coming to Enzian Theater
by Brian Leng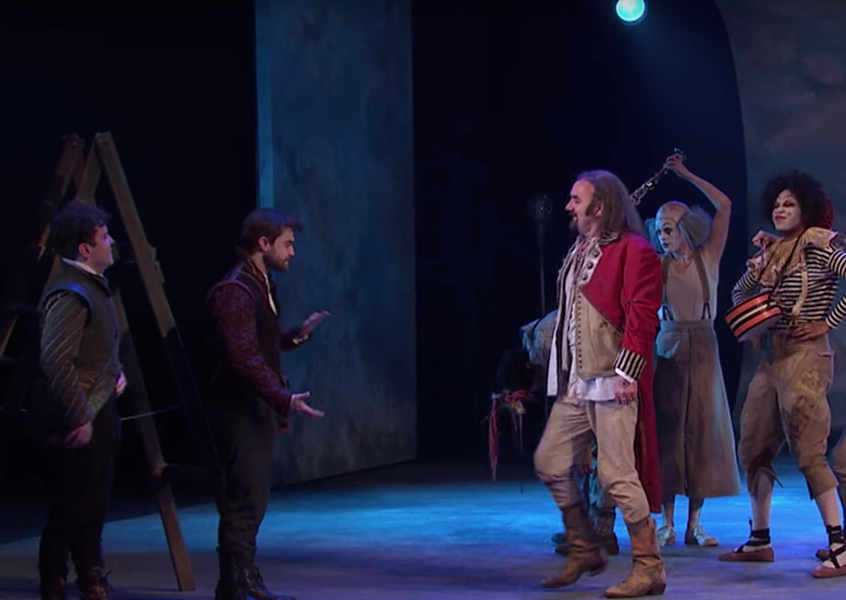 Photo via YouTube/NationalTheatre
Do it, Orlando!
Daniel Radcliffe, Joshua McGuire and David Haig star in Tom Stoppard's brilliantly funny situation comedy. Recorded at the Old Vic Theatre in London, Rosencrantz and Guildenstern follows the journeys of its two hapless title characters living life on the sidelines of Shakespeare's Hamlet.

The misadventures of these minor characters make for an evening of major fun. The show starts at 11 a.m. Saturday, Nov. 25, at Enzian Theater. Contact them by calling 407-629-0054 or by visiting their website. Tickets are $20.


Consider supporting local journalism.
Our small but mighty local team works tirelessly to bring you high-quality, uncensored news and cultural coverage of Central Florida. Unlike many newspapers, ours is free – and we'd like to keep it that way, because we believe, now more than ever, everyone deserves access to accurate, independent coverage of their community.
Whether it's a one-time acknowledgement of this article or an ongoing pledge, your support helps keep Orlando's true free press
free
.