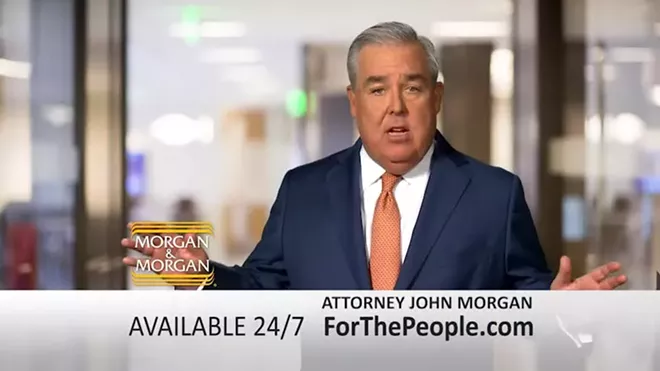 Photo via forthepeople.com
Orlando attorney, businessman, and medical marijuana advocate John Morgan announced today that he will not seek the Democratic nomination for the governor of Florida.
Morgan, who has yet to even announce if he'll run for governor at all, took to Twitter Friday morning to announce his decision. "Spent all of Thanksgiving with my whole family," said Morgan in his initial post. "While it's amazing to be leading the polls for Governor without being a candidate I can't muster the enthusiasm to run for the nomination."
In a follow-up post Morgan said he will register as an Independent voter, and if he chooses to run for office it will be as an Independent. "And I can't muster enthusiasm for any of today's politicians. They are all the same. Both parties. I plan to register as an Independent and when I vote, vote for the lesser of two evils. And if I ever ran, run as an Independent. #ForThePeople."
With Morgan out, the Democratic field is still pretty crowded with Winter Park businessman Chris King, Tallahassee Mayor Andrew Gillum, former U.S. Rep. Gwen Graham, and Miami Beach Mayor Phil Levine all gunning for the nomination.
In a Wednesday interview with the
Orlando Sentinel
Morgan, who owns not only his own law firm but a handful of other Florida businesses including the attraction WonderWorks, said he was "leery of the financial-disclosure requirements of candidates."
"I don't like the idea of anybody knowing my business, and I really don't like the idea of everybody knowing my business," said Morgan to the
Sentinel.
"It is a drawback."
$15 minimum wage.