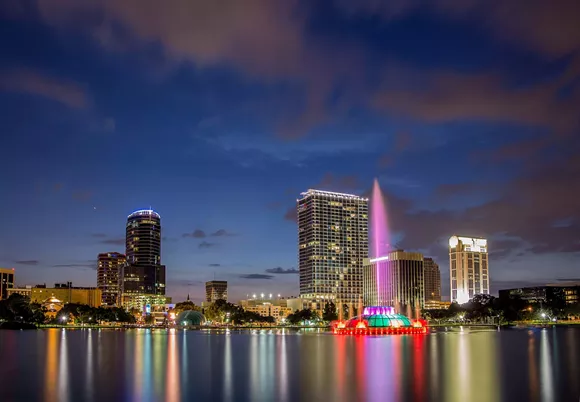 Photo via City of Orlando/Facebook
Don't let the mouse ears fool you; Orlando is not as innocent a city as you might think, according to a recent study.
A
WalletHub study
ranked The City Beautiful (or should we now call it The City Sinful?) as the second most sinful place in the U.S., behind — where else — Las Vegas, Nevada.
The study compared 182 American cities and ranked them across seven sinful categories: anger & hatred, jealousy, excesses & vices, greed, lust, vanity and laziness.
Each category uses 32 metrics on a "vice index" of information, with metrics rating the number of violent crimes and adult entertainment establishments per capita, the share of adults not exercising, and share of adult smokers and coffee drinkers, to name a few.
Orlando ranked in the top ten in three categories "anger," "lust" and "jealousy," which, according to Wallethub, means we rank high for violent crimes per capita, we have a ton of Tinder users, and apparently we have a fraud issue.
Several other florida cities made the list, including Miami, which came in at No. 3, Tampa at No. 9, Fort Lauderdale at No. 57, Tallahassee (known to traumatized Florida State alumni everywhere as Tallanasty) at No. 79, and sweet St. Petersburg at No. 105.