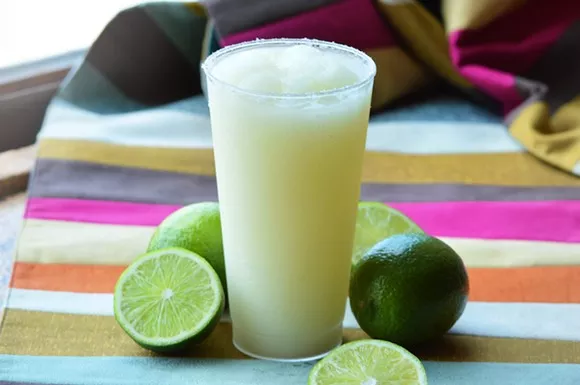 Choza de Margarita
, in the Mexican Pavilion at Epcot, is open and ready for business.
Under the shade of its thatched roof and vaguely Aztec decor you'll find plenty of tasty treats to top off your walk around the massive theme park.
As
Attractions Magazine
reports, the "authentic outdoor tequileria" serves $6 Mexican fruit punch, three different beers for $8.75-$9.75, four ice-cold frozen margaritas for $10.25-$10.50, and three extra-
especial
"signature" margaritas for $14-$14.50. As for the prices, well hey, it can't all be "authentic." Call it a blending of traditions.
If you're looking for solid eats, you'll find guacamole for $7.95, empanadas de barbacoa for $9.75, and tacos al pastor for $9.25. Whether you decide to chow down before or after your ride on Test Track is up to you.
Choza de Margarita opened on Nov. 15.